Unfortunately, from time to time employers may have to consider redundancy. However, there are alternatives which can help to avoid such measures.
By reviewing other alternatives, it could save management time, money and reduce the risk of unfair dismissal claims. It could also help to improve the morale among employees and you wont lose the employees who have valuable skills and experience.
The alternatives to redundancy includes:
Redeploying employees into other business areas
Placing a recruitment freeze
Ceasing the use of contract workers
Reducing or removing paid overtime
Reducing employees working hours
Encouraging flexible working
Offering career breaks
Implementing bonus cuts
Implementing a lay-off or short time working.
Its best practice to include employees in the cost cutting decision at an early stage. Use figures to demonstrate the real cost savings. When implementing alternatives make sure you are able to retain enough flexibility to be able to reverse arrangements on short notice to cater for improved trading conditions. If any proposed measures amount to a permanent change then amend the terms of employment (remember to gain their consent) in writing.
Redeploying employees
Consider if you can retain any employees by redeploying them in vacant roles elsewhere in the business. This helps to avoid redundancy as well ensuring vacancies are filled. Whether the employee is permanent or temporary, this should only take place with the employee's express consent or in reliance on an express term in the employment contract such as a mobility clause or job duties flexibility clause.
Recruitment freeze
Place a blanket freeze on recruitment but some key or critical roles may still need to be filled, if applicable set out the specific circumstances in which recruitment can still take place.
Ceasing the use of contract workers
When looking at ways to reduce headcount, first steps would be to dispense with the service of agency workers, self-employed consultants and casual workers before permanent employees. It may be worthwhile to assess employment status first to ensure they are not employees and if applicable, comply with any notice provisions to terminate the arrangement.
Reducing or removing paid overtime
If paid overtime is regular, review how this can be reduced or banned. However if the overtime is guaranteed as a contractual right, you'll need employee consent to reduce or stop it. Alternatively, overtime may have become an implied contractual right if the custom and practice over the years has led employees to expect work and be paid for a minimum amount of time per week. Consult with the employees before making any decision to reduce or ban it.
Reducing employees working hours
This can only be done with the employee's express consent. If you do not have the employee's consent, you run the risk of claim for constructive dismissal, unlawful deduction from wages and/or breach of contract. If you can define a period of time the employee is likely to be affected by the reduced hours, it is more likely to be accepted and if employee's are aware that this is an alternative to redundancy!
Flexible working
This can be done by inviting employees to apply for flexible working arrangements, such as part-time, job sharing or home working. This can help cut costs.
Career breaks
A career break or sabbatical is an agreed period of absence from work and is usually unpaid. This offers a unpaid career break enabling you to save salary and benefit costs for a fixed period of time. Another option would be to offer employees the opportunity to buy extra paid annual leave.
Pay freezes and cuts
It is not an automatic right for employees to receive a pay rise. If you are unable to facilitate a pay rise then communicate this to the employees and explain it is down to financial reasons. In regards to pay cuts, the process is the same as reduced working hours. Express consent will be required from the employees. Management should ideally lead by example and voluntarily take pay cuts or waive bonuses.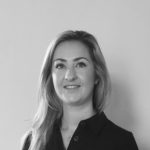 Roxanne Bradley
Legal Advisor