A longstanding Lawgistics client recently decided to give up the motor trade and return to the construction industry, but needed to sublet their premises due to some time remaining on their lease. 
The proposed third party was another car dealer, so no change of use was proposed.  Our client's lease contained no absolute prohibition on assigning or subletting premises but was clear that the landlords consent was required and that such consent was not to be unreasonably withheld, in accordance with the Landlord and Tenant Act 1927. 
However, our client's freeholder landlord delayed somewhat in giving the consent which we reminded them was in breach of their statutory duty under the Landlord and Tenant Act 1988 which:
• Imposes a statutory duty on a landlord who receives a written application for licence to assign or sublet to give consent unless it has reasonable grounds not to do so. He must also notify the tenant of his decision and his reasons within a reasonable time. Further, if the consent is subject to any conditions, not only must these be reasonable but they must also be spelt out in the landlords reply.
• Places on the landlord the burden of showing that any refusal or the imposition of any conditions was reasonable. He need only show that his conclusions were such as might have been reached by a reasonable man in the circumstances, but it is for him and not the tenant to prove this.
• Finally, the act gives a tenant the right to sue for damages suffered as a result of a landlord's unreasonable refusal. Loss of rental payments from the assignee for example due to them not being able to take up the premises following the tenant's evacuation.
Common law has since determined that an application to a freeholder to assign premises must be dealt with "expeditiously" and "at the earliest sensible moment", finding that a reasonable time will sometimes have to be measured in weeks rather than days, but that even in complicated cases, it should be measured in weeks rather than months.
Delays over premises can have a significant commercial impact of the business involved, thus giving rise to potential damages, and both freeholders and tenants should bear the issue of "reasonable time" in mind.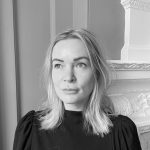 Polly Davies
Legal Advisor