Last year the Financial Ombudsman Service dealt with 378,669 new complaints about mis-sold Payment Protection Insurance (PPI) and PPI matters presently constitutes 74% of the Ombudsman's workload.

However, this percentage may drop next year but not to a decrease in PPI complaints but due to a worrying rise in complaints about payday lending companies.  The Ombudsman is now receiving 30-40 new such complaints every month and this is a 75% increase from last year.
This article is not about the 'rights' and 'wrongs' of payday loans but it is interesting to note the seemingly sharp increase in complaints to the Ombudsman who, so far, has found in favour of the complainant debtor in three quarters of those cases.
If we see any more 'interesting statistics flowing from the Ombudsman's office in this regard we'll let you know.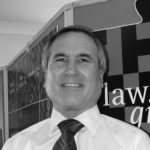 Dennis Chapman
In remembrance of Dennis Chapman 1951 -2015