From time to time we get dealers call in to say they have not taken the right money off a client, quite often due to a typo on the invoice. It happens.
In this case, our client had mistakenly put a 5 on the invoice instead of a 6 and so when the customer came to collect the car, only £5400 was taken and not £6400. Had the handover been completed by the same person who did the deal, this would have been picked up but in an unfortunate turn of events, the original person had unexpectedly popped out and so his colleague completed the handover.
Later the same day, the PDQ machine receipts were checked and the error was spotted by the person who did the deal who queried with his colleague as to why he took payment of a £1000 short. It was then that the typo on the invoice came to light. Realising the error, our client called and text the customer who failed to respond. The next day, the customer emailed to ask for a bit of paper on which she said our dealer had written all the details when she first came in. We didn't have that and I suspect she knew that, otherwise why ask?
Anyway, customer stuck to their guns and refused to pay the outstanding £1000 which meant our dealer had the choice to write it off or take the customer to court.
With our help, the dealer issued a claim and the matter ended up going all the way to a hearing as the customer stuck to their story that the deal was for £5400 and not £6400.
The invoice was obviously on the customer's side so we had to provide enough evidence to sway the judge in our dealer's favour. We submitted a copy of the HPI checks and valuations printed off at the time, a copy of the advert (the car was advertised for £6495) and a copy of the paperwork buying the car into stock. Together with a witness statement we put together for the client, a good advocate to argue the case in court and the dealer's professional and calm manner, the judge ruled for us and so we got a judgment for the full £1000.
It was a lovely case to win as our client was a thoroughly decent chap and it was good to know that the judge thought so too.
This really was one of those cases that could have gone either way but as this result proves, dealers can and do get a fair hearing, especially with a well prepared and presented case.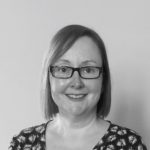 Nona Bowkis
Legal Advisor