Despite congratulating a Claimant on their preparation a district judge has found in favour of a Lawgistics client and dismissed a claim against them. 
Our client, a small, family owned business was taken to court by the customer who purchased a ten year old vehicle with almost 120,000 on the clock for £1700.  The judge took into account the age, the mileage and the price paid.  He said unfortunately when one buys a vehicle of that age and mileage it is a fact that problems may be encountered and this is reflected in the price.  There were problems and the judge was satisfied our client rectified them satisfactorily at no expense to the Claimant. 
However, the Claimant subsequently 'lost confidence' in the car when an engine management light illuminated, but did not investigate this and refused to allow our client to do so believing he could reject the car immediately. Lawgistics submitted a robust defence to the claim and despite the Claimants detailed submissions, the judge dismissed the claim as the Claimant had failed to discharge the burden of proof of any fault which would make our client liable in accordance with the Consumer Rights Act 2015.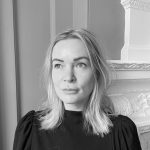 Polly Davies
Legal Advisor