As an employer, vicarious liability will be attached for any negligent acts or omissions by their employees in the course of employment (this is sometimes referred to as 'scope and course of employment').
In a recent case, Bellman v Northampton Recruitment Ltd, the question was raised if an employer can be liable for injury caused at an impromptu work after party.
Mr Bellman was a sales manger for Northampton Recruitment Ltd, Mr Major was the company's managing director. The Christmas party was organised and at the end of the evening, Mr Major had arranged taxis to transport the members of staff to a hotel. At the hotel, the staff continued drinking, most of which were paid for by the company.
An argument broke out regarding a new employee's placement and terms. Mr Major summoned the staff and gave a lecture regarding his authority. Mr Bellman questioned Mr Majors decision, which led to Mr Major punching Mr Bellman. Mr Bellman hit his head on a marble floor which left him with serious brain damage.
The court has to decide if the company was vicariously liable for Mr Majors actions. In the first instance, the judge held It was not however the Court of Appeal disagreed. Two areas were considered:
(i) the nature of the employee's job – to be construed broadly and objectively, and
(ii) whether there was sufficient connection between his job and the wrongful conduct to render vicarious liability appropriate.
Mr Major owned the company and was the most senior employee and directing mind. When he lectured the staff at the afterparty, he was wearing his metaphorical Managing Director's hat and establishing his authority in that role. Additionally, that party was not a purely social event happening to involve colleagues but a follow-on from an organised work event attended by most of the company's employees, where the company paid for taxis and drinks.
In those circumstances, there was a sufficient connection between Mr Major's wrongful conduct and his role, and accordingly the company was vicariously liable for his actions.
The amount of Mr Bellman's damages payout has yet to be assessed, but his lawyers say he is claiming over £1 million.
With the festivities not too far away, it may be worth taking into account the above!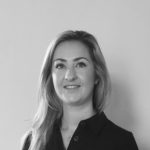 Roxanne Bradley
Legal Advisor