We live in an age, whether you like it or not, you as a business and as an employer, have to look after people's data.
The days of buying in marketing lists full of the names and contact details of unsuspecting people, should be long gone. 
However, your staff also have a responsibility to not breach data protection rules. A recently reported case from the motor industry involved an employee of car dealership V12 Sports and Classics Ltd being fined £200 plus a £30 victim surcharge and being ordered to pay £590 towards prosecution costs for emailing herself employee and customer data in August 2017, weeks before resigning. 
The now ex-employee admitted to three offences of unlawfully obtaining personal data in breach of s55 and s60 of the DPA1998 at Birmingham Magistrates' Court in March 2019. She was fined under the old Data Protection Act 1998 as that was in force at the time of the breach. 
A timely reminder that you need to review your GDPR polices (which can easily be done using HR Manager) and ensure your staff are aware of their Data Protection responsibilities.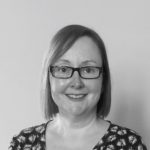 Nona Bowkis
Legal Advisor