As a used car sales retailer you will understand how frustrating it can be choosing the best warranty for your business.
With so many warranty companies offering so many types of warranties it can get very confusing and extremely difficult to know which one to choose.
To help you make the right decision we have provided some top tips on how to choose the best warranty for your used car sales.
1. Check the Level of Cover
If you are looking at insurance backed warranties make sure the cover is comprehensive, i.e. all mechanical and all electrical components are covered. A poor level of cover could result in you having to contribute towards a claim.
However, if you are considering a dealer backed warranty you should choose a warranty with listed components as this will help mange difficult claims, although you should always take legal advice on your customers' legal rights before refusing a claim.
2. Read the Terms and Conditions
It is important for you to make sure that the warranty terms and conditions are not unfair. The Consumer Rights Act 2015 protects consumers against unfair terms in contracts and Trading Standards, together with certain other bodies, can take legal action to prevent the use of such terms.
Watch out for servicing loopholes, i.e. the vehicle must be serviced six months or six thousand miles after the date of purchase and then in accordance with the manufacturers recommendation.If you are looking at insurance backed warranties you need to check that there are no restrictions on labour rates. And then make sure that diagnostics, recovery and vehicle hire are included or you could end up paying for them yourself.
3. Understand the Exclusions
Although the level of cover in some warranties may look comprehensive this can soon change when you look at the exclusions. If wear and tear is excluded you can almost guarantee that most claims for second hand vehicles will be turned down. And if consequential damage is excluded you can be sure you will be contributing something towards the claim.
Here is a list of typical exclusions:
General maintenance and components failing due to wear and tear
Consequential damage or damage to parts covered caused by parts not covered
Faults that were on the vehicle at time of purchase
Timing belts if no service history and not covered for damage caused by the failure of a worn-out timing belt
Over heating damage, cracked blocks, cracked cylinder heads, burnt valves, oil and fluid leaks
Recovery and vehicle hire
Sadly these items are excluded from most insurance backed warranties and potentially could be covered by your customers' legal rights meaning you will have to pay out regardless.
4. Research the Warranty Provider
Choose a warranty provider that understands your liabilities and can give sound advice in awkward situations. Your warranty will only be as good as your warranty provider. It would be sad to see a good warranty let down by a poor administration service.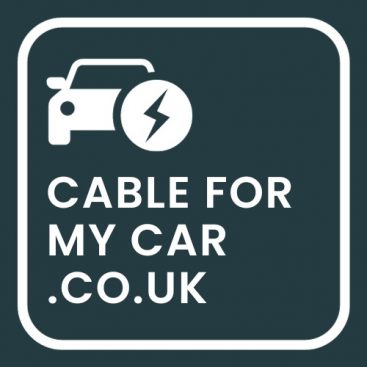 Cable For My Car
We offer free next day delivery* on all EV charging cables when shipped within mainland UK
Stocking only premium EV charging cables, we ensure you experience a stress-free EV charge, over and over, confidently backed by our 2 year warranty. Our premium & reliable charging cables are compliant with EU & UK safety standards. We offer free next day delivery* on all EV charging cables when shipped within mainland UK.
Check that the warranty provider and their warranty comply with the The Consumer Rights Act 2015, The Consumer Contract (Information, Cancellation and Additional Charges) Regulations 2013 and the FCA regulations.
Make sure they have a 24/7 claims helpline and administration service. If they can only answer your customers' queries 9-5 Monday to Friday, you could find you are administering your own warranties while paying someone else to do it.
Your warranty provider should also have access to technical advice and a good relationship with a reputable network of service and repair garages.Consider looking at online administration solutions as they can cut the cost of a warranty sales person and avoid the delay of a warranty proposal being registered.