At Lawgistics we receive many enquiries from used car dealers where their customers have become very dissatisfied as a result of an insurance warranty claim taking too long to resolve or being turned down due to a loophole.
In 2006 Auto Trader conducted a survey amongst more than 1200 motorists across the UK. Almost 45% of respondents said warranties are not worth the paper they are written on. Over 30% claimed they had not been dealt with satisfactorily and over 40% said that their claims had been invalidated through the 'small print'.
In 2008 What Car published the top complaints to their helpdesk and "My warranty claim has been refused – they say it's wear and tear" was number four.
Sadly, many used car warranties do not live up to the 'peace of mind' they first promised. And unfortunately, when your customer becomes dissatisfied with their warranty it reflects badly on you and your car sales business.
As a vehicle retailer you have Consumer Rights Act duties and the warranty, which should enhance basic costomer rights, often has less customer rights than are automatically there when a vehicle is sold.
We talk to car dealers every week that view warranties as their 'own protection' and often turn customers with problems away, hiding behind the warranty and refusing a customer claim.
Your customers' legal rights cannot be restricted by the warranty and they can always potentially claim for compensation arising from the breakdown of a component that has failed. For instance, a failed timing belt often leads to a serious engine failure and a failed cylinder head gasket can lead to a 'cooked' engine. There may be a charge for recovery or vehicle hire and, in some cases, the consequential loss may extend to an overnight stay in a hotel.
Unfortunately, you could be liable for all of this and much more!
The Real Issue with Warranties
Sell 100 quality used cars to 100 customers and include a six month warranty. 90% of your customers will probably never have an issue with the car. They will be pleased with their purchase and happy with the warranty.
However, the remaining 10% will probably have an issue and try to make a claim under the warranty.
The challenge is to make these 10 customers very happy with the warranty.
Warranty claims are all about customer issues. If a warranty claim is handled incorrectly the customers issue can quickly develop into a complaint.
If your warranty fails to deal with a customer's issue then it is not worth the paper it is written on!
Of course, not every claim will be valid, and many customer demands can be unreasonable.
The warranty should offer an alternative solution and help your customer understand what is legally reasonable.
Unfortunately making a claim under a warranty can be frustrating for a customer and feel like they are hitting a brick wall. With so many exclusions, terms and conditions the customer will have no other option but to call you (the supplying dealer).
If customers' issues are landing on your doorstep then your warranty is not worth the paper it is written on!
At Lawgistics we regard warranties as a defence mechanism not 'customer peace of mind'.
The customer has peace of mind under the Consumer Rights Act and the warranty simply provides a set of instructions on how to make a claim if there is a problem.
So, in theory, if the warranty deals with your customer issues successfully you should end up with 100% customer satisfaction.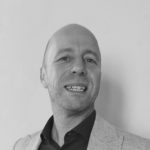 Joel Combes
Managing Director