With the World Cup starting on this month it is important to be thinking now of how you will be playing the World Cup game.
There appears to be increased levels of apparent sickness during such events and whilst some cases may be genuine through rushing down the stairs to not miss a penalty or falling over with a glass of the 'Amber Nectar' in the hand, there is no doubt that some are simply unauthorised absence.
It is no bad thing to issue a 'policy' document on how sickness and holidays will be dealt with. 
From a minimum statutory point of view there is no need to make any payment for the first three days off sick and then pay Statutory Sick Pay (SSP) after that. The current rate of SSP is £79.15 a week. The contract of employment may, however, give improved sick pay benefits.
If employees are to take holiday then it needs to be clarified how holidays will be allotted. Perhaps employees could be consulted on how they want to have it allocated, equal holidays first come, first served etc.
It may be timely to remind employees of the consequences of attending work while intoxicated.
You may decide to offer temporary flexible working on match days and some may allow watching teh match in the workplace under such arrangements.
It hopefully goes without saying but any policies should, of course, apply equally to all, male and female.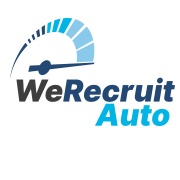 WeRecruit Auto Ltd
Permanent Automotive Recruitment from an experienced and trustworthy recruitment partner.
We cover roles within all departments and sectors of the Automotive industry, and are here to listen to your specific needs and find the most suitable candidates to fit your business.