A Kent company who supplies road safety products has been fined after a worker suffered life threatening injuries when a drum he was working on exploded.
Maidstone Crown Court heard how 41-year-old Andrew Foster, an employee of Highway Care Limited was using a plasma cutter to cut up a drum that had previously contained a flammable substance. Mr Foster suffered life threatening injuries when the drum exploded in his face causing complex head and brain injuries. He has permanently lost vision in his right eye and now has very limited vision in his left eye.
An investigation by the HSE into the incident found that the company failed to ensure the health and safety of their employees.
Highway Care Limited, of Detling Hill, Maidstone, Kent, pleaded guilty to breaching Section 2(1) of the Health and Safety at Work etc. Act 1974 and was fined £660,000 and ordered to pay costs of £33,358.46.
HSE Inspector Caroline Fullman said. "Andrew Foster has been left with devastating injuries that will impact on the rest of his and his family's lives. This incident could have resulted in a fatality." She went on to say; "If a welding torch or plasma cutter is used on a tank or drum that has contained or contains a flammable substance, it can explode. It only takes a small amount of residue to create a potentially flammable atmosphere. She concluded by saying; "Mr Foster wants others to learn of the risk of hot work on drums and tanks – he was previously unaware of the risk."
The HSE publication INDG314 Hot Works on Small Tanks and Drums states: If a welding torch or powered cutter is used on a tank or drum containing flammable material (solid, liquid or vapour), the tank or drum can explode violently. People have been killed or seriously injured by such explosions. Tanks and drums that seem to be 'empty' usually still have residues in the bottom, in seams and other crevices. Just a teaspoon of petrol in a drum can be enough to cause an explosion, when heated and turned into vapour.
Before carrying out any hot work, a careful assessment of the risks should be made. Other safer options should be considered.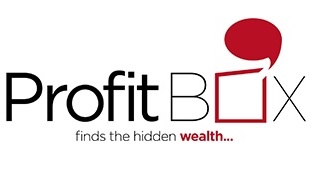 Profit Box
Develop your people like your business depends on it
What most people don't know is that talent development doesn't have to be complicated, high risk or expensive. Once they integrate key development stages, the results can be remarkable. Empower your team. Lead your industry. We're your strategic learning partner, driving performance by moving skills forward.