We have all been guilty, at some point, of ignoring correspondence from people, such as customers, solicitors, suppliers, councils, etc. And the reason for not responding? It is in the hope that if there is a potential problem, it will just go away. Sadly, a lot of the time it doesn't and that is when Lawgistics are asked to get involved.
Our advice is if you are unsure as to what any correspondence relates to, then get in touch so we can advise the best course of action to take. A notable example of this happened the other week when we received several telephone calls via our legal helpline concerning a particular issue. Some of our members had received an identical email from a legal solutions firm about the possibility of losing their Financial Conduct Authority (FCA) licence if they did not have certain policies in place. The email's headline was designed to worry the reader so they would readily part with their hard-earned cash.
To solicit business, this firm was informing motor dealers if they could not evidence a number of policies and procedures they had in place, then the FCA may remove their permissions to provide finance. This company would charge a fee to provide templates for these policies. Now, there was some legitimacy in the email, as the FCA does rely on you running your business correctly and it is always wise to have correct policies and procedures in place, but this was just a blatant attempt to worry our members. And in part, it worked, as we had several members contacting us specifically regarding the email.
Now, a legitimate business using scare tactics could be argued is a perfectly acceptable form of marketing. However, others may disagree!
The key here is to work out if the correspondence received is credible or not. It is noticeable that a number of the alleged mis-sold finance letters sent from solicitors and claims management companies received by our members are being ignored. They believe these letters do not apply to them and consider them to be a scam. Unfortunately, whilst scare tactics are used to make you hand over your money, these letters cannot be ignored. Unfortunately, we have evidence to confirm that court proceedings have been issued because some of our members didn't respond to a certain correspondence.
Our advice is that if you are unsure, do not delay and forward the correspondence to Lawgistics. We can provide you with the necessary advice as to how to deal with any issues. Different companies are emerging all the time, so be vigilant and make sure you forward any letters promptly.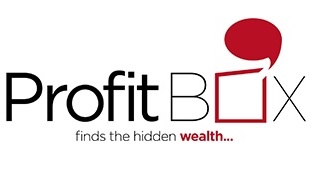 Profit Box
Develop your people like your business depends on it
What most people don't know is that talent development doesn't have to be complicated, high risk or expensive. Once they integrate key development stages, the results can be remarkable. Empower your team. Lead your industry. We're your strategic learning partner, driving performance by moving skills forward.