With the Test and Trace service being heavily criticised this week and large numbers of people self isolating for different reasons we have received many enquiries on how to keep the workplace safe.
Many of our clients have asked us what to do if an employee has symptoms or a confirmed case of Covid-19. What should I do with the employee in question? What should I pay them? What should I do with the other employees they may have been in contact with?
Lawgistics have therefore produced the following guidance for you to use in the workplace. We have also included sections on self isolation after holidays and those self isolating because of school closures. If you have any questions do let our employment team know.
Firstly, as a responsible workplace we would expect our clients to have carried out the necessary risk assessments and followed Covid-19 safe workplace guidance. This should ensure you keep all employees safe in the workplace so it is fundamental. This guidance is designed to provide information for employers to follow should there be any Covid-19 issues in the workplace.
RECOGNISED SYMPTOMS OF COVID-19 REQUIRING A TEST
A new continuous cough
A high temperature
A loss or change to your smell or taste
https://www.nhs.uk/conditions/coronavirus-covid-19/symptoms/
POSSIBLE CASE OF COVID-19 IN THE WORKPLACE
If an individual has any of the above symptoms of Covid-19 they should be asked to self isolate and take a test. The rest of their household should also self isolate for 14 days. They do not necessarily need to take a test. If a member of the household develops symptoms they should self isolate for a further 10 days regardless of where they are in the 14 days.
If an employee is well enough then they can work from home. If they are unwell then they are entitled to SSP from the first day they self isolate. There are no waiting days for Covid-19 cases.
If the test returns negative then the employee can return to work during the 14 day period as long as anyone in their household who had symptoms has also tested negatively, or the employee has not been ordered to self-isolate for longer by NHS Test and Trace (see below section).At this time you would not need to take any action in relation to your other employees. Presuming you have followed all the Covid-19 safe workplace guidance then in theory your other employees should not be at risk. This of course could be a worrying time for any colleagues of an affected employee so ensure they are reassured and all any concerns dealt with swiftly.
https://www.nhs.uk/conditions/coronavirus-covid-19/self-isolation-and-treatment/when-to-self-isolate-and-what-to-do/https://www.nhs.uk/conditions/coronavirus-covid-19/testing-and-tracing/what-your-test-result-means/
CONFIRMED CASE OF COVID-19 IN THE WORKPLACE
Obviously the affected member of staff and their household will self isolate for 14 days. If a member of the household displays symptoms they should self isolate for a further 10 days regardless of where they are in the 14 day period.
SSP is payable from the first day the employee self isolates. If they are well enough then an employee could work from home, however, if that is not possible then obviously they will be paid SSP.
The Government are currently only requiring those with symptoms to take a test and therefore we would not recommend that you ask your other members of staff to do so if they do not have symptoms. If the system was operating at a higher capacity then we would envisage the Government would encourage colleagues to take a test but currently that is not the guidance.If they are contacted by NHS Test and Trace (see below) that guidance would change.
Obviously you should offer support to all employees and keep them informed of the situation. Some members of staff may be concerned about the risk to them but they should be reassured that if they have no symptoms they should continue to exercise normal caution "Hands, Face, Space" and act responsibly. If there is a confirmed case in the workplace then you should also give serious consideration to closure and a deep professional clean of the workplace.
ASKED TO ISOLATE BY TEST AND TRACE, SCHOOLS OR RETURNING FROM A HOLIDAY/ TRAVEL
An employee may be contacted by the NHS Test and Trace Service if they have had close contact with a confirmed case. For example, this could be a member of a sports team or a friend or extended family member. It may also be a colleague who has had a confirmed case.
A request from NHS Test and Trace appears to be the only reason (currently) that colleagues of a confirmed or possible case of Covid-19 in the workplace would be affected.
If one of your employees has been asked to isolate by the NHS Test and Trace service they now have a legal duty to do so and can be fined severely if they do not. You must therefore support and encourage the employee to do this. If there will be financial difficulties caused as a result of this we understand there may be £500 grants available to employees (more on this to follow) This is to ensure people do actually self isolate as it is thought just 1 in 5 do this properly.
Temporary school closures for possible or confirmed cases may affect childcare responsibilities of your employees. The employee in question does not need to necessarily self-isolate themselves unless of course the child has symptoms, however, the school may have requested the children do. In these circumstances, if childcare at home is required and employees can work from home then that should be supported. If they are unable to do so then they could use accrued holiday or take unpaid time off to care for dependents. SSP would not be payable if no one in the household has symptoms or they have not been told to isolate by NHS Test and Trace, 111 or a Doctor.
https://www.acas.org.uk/coronavirus/self-isolation-and-sick-payhttps://www.gov.uk/guidance/nhs-test-and-trace-how-it-works
If an employee returns from a country with travel restrictions and as a result has to self-isolate you would not need to pay them SSP or allow them to work from home if you were unable to do so. You have discretion to pay them an amount equivalent to SSP or higher if you choose to.
If you require proof someone has been asked to self isolate the employee can self certificate for 7 days. For any remaining days they can obtain a note from the NHS Website or Mobile Phone App, however, we would suggest you are mindful if someone has severe symptoms.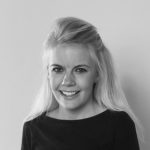 Stephanie Strachan
In remembrance of Stephanie Strachan 1990-2020