There has always been a little confusion concerning warranties amongst car dealers, this may be due to the legislation available for consumers to attempt to rely on. The two things are separate and hold no bearing on one another. 
When a consumer purchases goods, they will be able to refer to the Consumer Rights Act 2015 in the event the goods are not as described, not fit for purpose or not of satisfactory quality. A consumer has up to six years to bring a claim under the Limitation Act 1980, however, it goes without saying, the longer the period of time since purchase, the more difficult it would be. Remember, the consumer statutory rights cannot be restricted! 
However, a warranty is not a legal requirement. Therefore, If you wish to provide a warranty to your consumer, this could be for a 6 month or 12 month period. It is at your discretion. Warranties will be subject to a number of terms and conditions and exclusions. Whilst many dealers may still write "engine and gearbox only" or "1 month warranty", this does not comply with the obligations under the Consumer Contract Regulations 2013.
A warranty must be subject to a list or terms and conditions to enable to consumer to understand what is and isn't covered. You will also leave yourself wide open to interpretation if no terms and conditions are provided. 
Further, the writing of "no warranty implied or given" does not alter the consumers statutory rights, the Consumer Rights Act 2015 will still be applicable to the contract, and this could be viewed as a restrictive statement.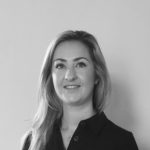 Roxanne Bradley
Legal Advisor