Do you like writing blank cheques?  We still see the above type of warranty written on order forms and invoices and it can be very, very costly.  The problem is, you are making the warranty unconditional. 
So if the boy racer lets the engine run out of oil and thrashes the engine into the red, there will be a final bang and it is you who will need to foot the bill. What will that bill look like? A new engine, a reconditioned engine, a used engine, replaced at a main dealer, or an independent garage?
If you don't tie down the terms and conditions of the warranty you run the risk of paying out a lot of money.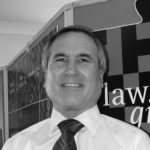 Dennis Chapman
In remembrance of Dennis Chapman 1951 -2015