Here at Lawgistics we all know that warranties are in addition to statutory rights. This will become even more important next week when the Consumer Rights Act 2015 (CRA) is introduced.
As you may have seen with our earlier email update this week on the Consumer Rights Act 2015 (CRA2015) dealers will only have one opportunity to make repairs to a vehicle in the event of a fault rendering the vehicle unfit for purpose, not of satisfactory quality or not as described. If the repair is not successful or another different fault occurs the consumer will have the right to reject the goods and obtain a refund or a price reduction by virtue of Section 24 (5) (a) of the CRA2015. This may be particularly problematic with intermittent faults or older vehicles.
Lawgistics are suggesting that warranties may be very helpful in dealing with the 'one- repair' rule. We suggest that a warranty repair would be considered a contractual arrangement and therefore repairs carried out under a warranty are not taken to be a statutory repair. Therefore if a further issue arose after the first warranty repair then it could be argued that a consumer must first allow you to exercise your statutory right to repair or a further warranty repair. This will be very helpful if an entirely unforeseen issue arises or if the defect is particularly difficult to repair completely at first attempt.
With the advent of the CRA2015 just around the corner it is highly beneficial to supply vehicles with a warranty as we feel the benefits could be extremely advantageous when dealing with issues and defects that arise with the vehicle. If you supply your own warranties and are not at the mercy of a warranty provider then you are of course in an even stronger position.
There is one small caveat to supplying warranties with every vehicle and that is that, if you supply a warranty, then you must also supply information with the warranty including terms and conditions and what it does and does not cover. If you fail to do this then a verbal warranty could be considered to be null and void and you could also potentially be fined. If you do carry out a warranty repair then we suggest this is clearly recorded and agreed by the Consumer and our warranty booklets have been amended to allow for this.
Obviously, this approach is yet to be tested by the Courts, however, we feel that this is a strong argument that could be used in situations such as the above. We would suggest that all of our suggestions for the implementation of the CRA2015 are in place prior to 1 October 2015.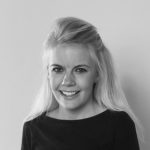 Stephanie Strachan
In remembrance of Stephanie Strachan 1990-2020