Two companies have been fined after putting workers at risk of falling whilst accessing a roof to repair pipework.
Dudley Magistrates' Court heard how workers for Kingswinford Engineering Co Limited had been hired to repair a section of pipework on the roof of a warehouse in Bilston owned by James Durrans & Sons' Ltd.
The court heard how workers had climbed onto the roof from a 'man-cage' lifted into position by a forklift truck. The 'man-cage' fell short of the roof level by about three feet and there was a gap between the cage and the roof. This meant that workers needed to climb across the gap to gain access onto the roof; which was slippery and wet. There was no barrier in place to prevent a fall of persons from the roof.
Investigation by Inspectors from the HSE identified failings in relation to how the work was planned, managed and monitored and specifically providing access to the warehouse roof. Neither company had undertaken a suitable and sufficient risk assessment, nor had they agreed a safe system of work for the repair of the pipework; which required access to the roof. Instead each company had assumed that the other had put into place systems that would protect workers from the risks of working at height.
Contractor, Kingswinford Engineering Co Ltd. pleaded guilty to breaching Section 2(1) of the Health and Safety at Work etc. Act 1974 (the Act) and was fined £18,000 with costs of £9,000.
James Durrans & Sons Ltd. pleaded guilty to breaching Section 3(1) of the Act and was fined £100,000 and ordered to pay costs of £20,000.
Speaking after the case, HSE inspector Edward Fryer commented: "This incident highlights the need for contractors to be managed properly. Both the contractors and those engaging them must assess the risks of the site and the specific work to ensure it can be done safely. In this case, no risk assessment was carried out and arrangements made to access the roof put workers at significant risk of falling from height."
NOTE: This case is noteworthy for a number of reasons.
1. No injury occurred, however the breach of the Act in itself was sufficient for a prosecution.

2. Those engaging the Engineering Contractor (the Client) were prosecuted. Reasonably practicable steps should have been taken by the Client to ensure that the Contractor had adequately planned their work; with safe systems of work.

3. The Client could have used a permit system; for example, a Permit To Work for external contractors, which recorded sufficient detail within the Permit to confirm that the appropriate questions had been asked of the Contractor; before they started their work.

4. Work carried out by others (i.e. Contractors) on an Employers premises must be routinely monitored by Managers for the Client; to ensure that the Contractors own (agreed and understood) methodologies are being properly implemented.

5. All work at height must be a. properly planned, b. adequately supervised, and c. carried out safely; to comply with the Act and the Work at Height Regulations 2005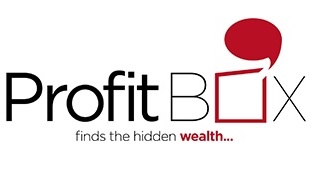 Profit Box
Develop your people like your business depends on it
What most people don't know is that talent development doesn't have to be complicated, high risk or expensive. Once they integrate key development stages, the results can be remarkable. Empower your team. Lead your industry. We're your strategic learning partner, driving performance by moving skills forward.