There are few days that go by when I am not asked about usage. When does it apply and how is it calculated?
Usage is often a secondary consideration, after the primary issue of liability has been assessed and only applies when it is determined that a vehicle should properly be returned to the motor trade by way of rejection.
That said, usage does not apply to goods supplied to consumers in the first 30 days post-delivery, i.e. the short term right to reject.
By way of example, a new owner drives a vehicle for three (3) months and 3000 miles before rejecting it. Assuming there are grounds for rejection, then the owner is entitled to a refund of the price paid, less a reasonable deduction for usage.
There is no specific formula for calculating usage but often the Courts will look at how much the vehicle has depreciated during the period between delivery/sale and rejection/return and the cost of long-term hire of a similar vehicle during the same period and pick the median or midpoint. Evidence will be required from the motor trader to prove both depreciation and hire charges.
Another way to calculate usage is to simply apply a mileage rate. That usually works best for relatively short periods and modest mileage increases, otherwise, the usage figure can be disproportionate and or excessive. The appropriate mileage rate at this time is 45p per mile, which is the rate allowed by HMRC.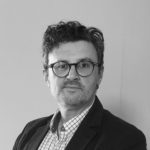 Howard Tilney
Legal Advisor