New figures released by HM Courts and Tribunal Service show that claims to Tribunals are down 71% for the quarter April to June 2014 against the same period last year. Much of this figure can be attributed to David Cameron's welfare reform agenda which led to a massive cut in the Legal Aid provision.
However, disgruntled employees were served a double whammy last year when not only was the availability of Legal Aid for unfair dismissal cut, but a £250 fee was introduced just to get the claim into the Tribunal. For unfair dismissal cases which progress to a hearing, there is now a further £900 to be paid by the employee.
Hot on the heels of those changes last year, this year saw the introduction of the ACAS Early Conciliation process. From 6 May this year, all claims had to be brought to the attention of ACAS who encourage parties to come to an agreement at an early stage. Early figures show that about a quarter of cases are resolved at this stage with a further third being withdrawn.
Clearly the new regime has discouraged employees putting in tribunal claims. However, employers should never be complacent and need to follow all the right procedures whether that be following law such as the Employments Rights Act 1996, the ACAS Code of Practice on discipline and grievance (from which failure to follow can result in a 25% increase in any award for the employee) or terms laid out in an employment contract.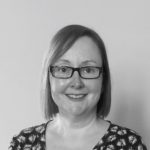 Nona Bowkis
Legal Advisor