HMRC have recently been investigating a number of different companies for failure to pay national minimum wage. Most of the employers in question are care providers who sends care workers to client's homes to provide support to elderly and disabled individuals.
The workers are expected to travel between clients homes but are only paid for the times whilst they are specifically in the clients homes providing care. Whilst the workers are travelling between homes they are not paid. The way the visits are scheduled on tight time schedules also means that employees often have to cut short visits to clients homes in order to make it to other visits on time.
As a large amount of the time employees spend at work is actually travelling (and they are not being paid for that time) this means they are not being paid national minimum wage. A number of these employers are now being ordered to pay back the arrears owed to the workers and financial penalties imposed for failing to pay national minimum wage.
The living wage is now in force from April 2016 and this means that for any workers aged 25 and over they must be paid a minimum of £7.20 per hour. 21 – 24 year olds are entitled to £6.70 per hours. 18- 20 year olds are entitled to £5.30 per hour and those under 18 are entitled to £3.87. The apprentice wage is currently set at £3.30 per hour.
Fines for failing to pay national minimum wage are substantial as it is currently set at 200% of the amount owed unless arrears are paid within 14 days and can go as high as up to £20,000.00 per worker. If employers fail to pay the fines then they could even be banned from being a company director for up to 15 years. It is therefore well worth ensuring your business is compliant.
If you have any national minimum wage questions especially any questions relating to paying employees for travel time then please call the legal helpline and one of our employment team will be able to give you advice.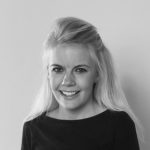 Stephanie Strachan
In remembrance of Stephanie Strachan 1990-2020