Regulations governing the transition from the old to the new system set out a timetable for employers and employees to understand when the new or old rules apply.
For dismissal cases the old rules apply if the Step 1 letter or Step 2 meeting has occurred or the employee has been dismissed before 6 April 2009.
For grievance cases the pre-April rules will apply if the action about which the grievance is made occurred wholly before 6 April 2009. If however, the acts began before 6 April 2009 but continue after, the old statutory procedure applies if Step 1 grievance letter or an ET1 has been presented at the tribunal by 4 July 2009, EXCEPT in the cases of equal pay, redundancy payments and some industrial action claims in which case the relevant date is 4 October 2009.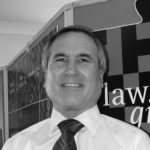 Dennis Chapman
In remembrance of Dennis Chapman 1951 -2015