Following a complaint to Havering Trading Standards Offices in 2005 by a member of the public, about the quality of golf clubs he had purchased, an investigation was launched to find a ten strong gang operating between mid 2003 and 2008 who acquired an estimated £1.9 million trading on virtual shops on eBay. 
In the end three members of the gang were prosecuted by Havering Council with penalties of 9, 10, and 18 months imprisonment. The three were Raymond Crook, Brian Ferrigno and Paul Biggerstaff.
Seven other gang members were convicted in 2009.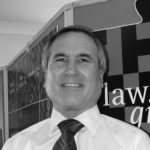 Dennis Chapman
In remembrance of Dennis Chapman 1951 -2015