Recent events with Trading Standards officers the length and breadth of the UK lead to us question whether they are themselves no longer of "satisfactory quality" or "fit for purpose". 
For we are seeing more and more examples of what we consider to be disproportionate behaviour, completely stupid questions being put to clients, outrageous comments made to a consumer about a client and general incompetence.  
Case study 1
Our client has an unblemished trading record. One vehicle ended up being sold with the incorrect mileage shown. A disclaimer was present and as soon as our client was made aware of the mileage discrepancy he refunded the customer. Client agreed to Trading Standards' offer that his company sign a caution. HOWEVER, Trading Standards decided that they want to prosecute. They seemingly took exception to Lawgistics pointing out that they completely messed up their interview. For when being interviewed the only Director was questioned in both his personal capacity and on behalf of the company in the same interview. This is forbidden because it cannot be established whether the answers are given in a personal capacity or on behalf of the company and as such all answers are inadmissible as evidence.
It seems Trading Standards want the Director to agree to the caution in a personal capacity as well as the company and will not accept a caution from the company in isolation. Seems to us that they have not considered the question as to whether it is in the public interest to prosecute and should the matter go to court the officer's own conduct of the interview process is likely to be subject to stern examination.
Case study 2
These are 4 questions that Trading Standards Officers have recently asked, in writing, to our clients. We think they are pretty stupid but see what you think:
a. "What consideration is given to the vehicles when you purchase them?"
b. "Can you describe your educational background"?
c. "Did you tell the customer before she bought the car that the previous owner had hired out the car 36 times"? (And if not why not?!)
d. "The consumer tells us that had she known about the history of this vehicle she would not have bought it. What do you have to say about that?"
Case study 3
A formal complaint has been made to one Council whose Trading Standards Officer seized a load of documents from our client with a view to determining whether offences had been committed. Rather than being impartial as Trading Standards proclaim they are, this officer wrote to the consumer on the day after his visit to our client to say (amongst other things):
"There are, I believe, some major issues with the garage".
"You may have difficulty in enforcing a county court judgment" – not that the case has been anywhere near the court.
"the garage will not refund you and made up some nonsense about the car being misused" – Trading Standards Officer, Judge, Jury and, no doubt, Chief Executor all rolled into one!
"The garage will not be able to sell any of its cars for at least a week as I have all the documents" – almost gloating that he is restricting our client's operations for so long.
So far this Council have said they cannot investigate our complaint in case it interferes with the legal process. Perhaps they should firstly consider whether their officer's prejudicial and biased comments impact on the legal process.
In conclusion it is unfortunate that traders cannot reject defective Trading Standards Officers in the same way that they seemingly tell customers to reject vehicles.  Lawgistics will fight back for you though don't you worry about that! Lawgistics members can get assistance with Trading Standards issues.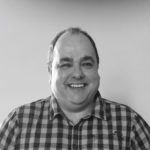 Jason Williams
Legal Advisor