Slightly off the normal track but it has a feel good factor that Birmingham Trading Standards have successfully stopped a number of illegal car clampers in the city. 
In one recent operation drivers complained of being clamped after making what they thought was a days parking. 
The ticket machine allegedly appears to have been rigged to not register £2 coins and the drivers then had a £315 fine to release the cars towed away.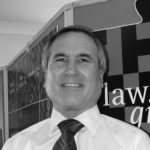 Dennis Chapman
In remembrance of Dennis Chapman 1951 -2015