Following on from last time's update about the short term right to reject, we have had a question about who is responsible for getting the vehicle back to the dealer should a customer exercise their right to a refund.
Section 20 of the Consumer Rights Act 2015 deals with issues around the right to reject, be that the 30 day short-term right to reject or the final right to reject (we will come to this in a latter update).
The law actually says:
"The consumer has a duty to make the goods available for collection by the trader or (if there is an agreement for the consumer to return rejected goods) to return them as agreed."
It goes on to say:
"Whether or not the consumer has a duty to return the rejected goods, the trader must bear any reasonable costs of returning them, other than any cost incurred by the consumer in returning the goods in person to the place where the consumer took physical possession of them".
So, unless you expressly make clear in your pre sales information that the customer must return a rejected vehicle to your showroom, all they have to do is tell you where the vehicle is and let you collect it. So, if they live 500 miles away, that's a fair old trek for you.
Our recommendation? Review your sales documents and if you do not already have one, add a term which is drawn to the customer's attention that they must get the vehicle back to you if they want to reject it.
We will be updating our Legal Rights Booklet to reflect not only the above but all the new consumer and ADR rules which come in to force on 1 October 2015. Even if you do not want to give all your customers a copy of the booklet (which we obviously recommend you do), it will provide a concise overview of all the new laws for you and your staff.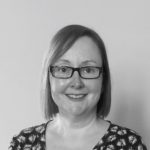 Nona Bowkis
Legal Advisor