In a recent case Capita Customer Management Ltd v Ali the issue before the Employment Appeal Tribunal was whether it is a sex discrimination if an employer does not to pay a man who takes shared parental leave following the birth of his child at the same rate as a woman on maternity leave.
The Tribunal looked into the rationale for maternity leave and pay in comparison to the shared parental leave for both parents. Shared parental leave is given on the same terms for men and women. The purpose of the maternity leave and pay is for the health and wellbeing of a woman in pregnancy, confinement and after recent childbirth. The circumstances of a father are therefore not comparable within the meaning of the Equality Act 2010 section 23(1) to those of a woman who had recently given birth. A mother will care for her baby but that is a consequence not the purpose of maternity leave and pay. Whether and for how much there is an entitlement to pay depends upon and is inseparable from the type of leave taken.
The Tribunal concluded that the different rate of pay for maternity leave and parental leave did not constitute sex discrimination.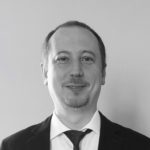 Kiril Moskovchuk
Legal Advisor