We still see and hear evidence from across the industry that some dealers believe that they have to give a 3 month warranty when they sell a vehicle. To be clear, they don't.
The 3 month warranty often manifests in the form of the words '3 month engine and gearbox warranty' on a sales invoice. Not only is this unnecessary but a) it can cause problems in terms of customer expectations and b) it could attract the unwanted attention of Trading Standards for not meeting the criteria of the Consumer Contracts Regulations 2013.
Those Regulations require that the conditions of any after sales guarantee/warranty are made clear and so without any detail of how to claim or what exactly is or is not covered, using that expression could land you in hot water.
Your solutions are:
1. To not offer any warranty at all – the customer will have their statutory legal rights under the Consumer Rights Act regardless;
2. To offer an insurance based warranty with a booklet setting out all the terms and conditions and hope the provider pays out and doesn't leave you to pick up the bill over a technicality or
3. Run your own warranty by providing a tailored booklet setting out all the terms as you want them to be.
For those who prefer having control over their after sales process while also offering the customer a level of reassurance, Lawgsitics have a low cost solution which will keep you on the right side of the Regulations. Lawgistics runs two warranty systems, one which is easy for you to administer and another which is even more easy. If you would like to find out more, please contact Ella or Ian on 01480 455500 or email Ian at [email protected] or drop us a message on our Facebook or Twitter.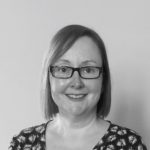 Nona Bowkis
Legal Advisor