We have recently come across a number of problems when dealers purchase cars on trade websites.
As you know trade to trade sales can have Sale of Goods rights excluded, and the nature of these sales generally means such rights are excluded. This means the only grounds for action are in regard to misrepresentation. If you find the car has not got Full Service History as advertised or say it is a different engine size then you can reject the vehicle. But you should do so as soon as you discover the misdescription. Don't go down the route of negotiating some compensation without formally rejecting the car in the first place.
As regards bodywork issues then it is very much a case of buyer beware. If you send a driver cross country to collect the vehicle then once he/she collects the vehicle you have no comeback for just quality issues.
You may be able to negotiate special arrangements with the dealer whereby you can still reject the car for a period of time after collection by a driver. However, if you do then get it in writing.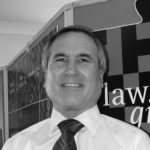 Dennis Chapman
In remembrance of Dennis Chapman 1951 -2015