Clients should be aware that £50 notes featuring Sir John Houblon (no, I've not heard of him before either*) are to be withdrawn from circulation from 30 April 2014.
Certain banks and the Post Office will accept exchanges (up to a face value of £200) up to the end of October 2014.
If you want to know what he looks like you can find out from reading the Bank of England's press release here below. Bank of England – Withdrawal of the Houblon £50 Note

*Incidentally, he was the first governor of the Bank of England and I cannot help but wonder what his annual bonus was – in 1694!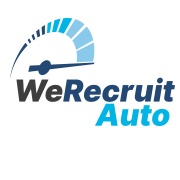 WeRecruit Auto Ltd
Permanent Automotive Recruitment from an experienced and trustworthy recruitment partner.
We cover roles within all departments and sectors of the Automotive industry, and are here to listen to your specific needs and find the most suitable candidates to fit your business.