In tough economic times SME's may seek to find ways in which to cut costs but avoid redundancies. 
Removal of staff benefits may be seen as a potential money saver; increased pension allowance or private healthcare for example, but is their removal really a good idea, how easy is it to do and what might be the consequences?
From a legal standpoint, the first port of call is the employment contract. If the benefit is included as a contractual term and your employees do not agree to a change, you will have to explore a variation of contract without employee consent which when to the employee's detriment is likely to invoke a legal challenge and could also be the case in a situation where a benefit is contractual but where the contract includes a "general right to vary" clause as this difficult to rely on when seeking to remove benefits.
If the benefit is not a contractual term you would need to consider whether the benefit has become an implied part of the contract by way of 'custom and practice' for example and this means it must be; "reasonable, notorious and certain".
The fact that a benefit has been granted by an employer for a number of years will not necessarily mean it has become a binding entitlement. Firstly, this is because the term must be known to the workforce so that employees have a reasonable expectation of receiving the benefit. For example, if details of the benefit are published in an easily accessible document such as a staff handbook this might point towards an implied term. However, if information about the benefit is set out in a restricted policy document available only to a small group of management or HR, this would point away from the benefit having become an implied term. Secondly, the employer must have behaved in such a way which suggests it felt a sense of legal obligation to provide the benefit.
From an HR and management standpoint it is important to consider why you offer the benefit and the likely effect of its removal. One aim of reward and pay is to attract, retain and motivate staff and what you lose in staff motivation, loyalty and trust may not be worth the cost of withdrawing the benefit. It is vital to carry out a firm analysis of the potential legal implications and on the impact to business before making any decisions.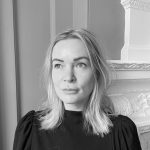 Polly Davies
Legal Advisor