Tesco failed to price their strawberries (in 2011!) at £3.99 for long enough to justifiably advertise them for sale at 'half price'.
They admitted this error after a prosecution by Birmingham Trading Standards and were fined £300,000.
It serves as a warning that offers of price reductions must be proven to be genuine before they can be advertised as such.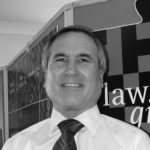 Dennis Chapman
In remembrance of Dennis Chapman 1951 -2015