We often see cases where employees have been out of work for many months, sometimes even years, and businesses have not dealt with the situation. It is then sometimes difficult to initiate contact again and get the employee back to work.
In a slightly different scenario, a health trainer was found to have been unfavorably treated in a redundancy process whilst on maternity leave.
The issue arose when the employee was contacted mid-way through her maternity leave and attended a staff consultation meeting to detail redundancy plans. No one contacted her so she spoke to the HR Department who advised her she was 'at risk' of redundancy. They provided her with a redeployment preference form which she returned to them on the same day.
After a number of meetings, no suitable alternative employment had been offered to her. Her contract was therefore terminated whilst she was still on maternity leave. The Trust contended that she had been offered three job opportunities, but she had not returned the redeployment form to accept them.
It transpired that the job opportunities had been sent to her work email address to which she didn't have access whilst on maternity leave. The Employment Tribunal found that she had been unfavorably treated because of her maternity leave, however, the Employment Appeal Tribunal remiited the case for a further tribunal hearing to decide the cause of the unfavourable treatment.
It appears this was simply an administrative error and not an intention to treat a woman on maternity leave unfavourably, however, the case certainly illustrates the importance of supporting employees continuously and bearing in mind any complicating factors whilst on any sort of leave.
It is very important for employees to have up to date contact details for all employees and their preferences for contact whilst on leave. Finally, in terms of keeping employees 'in the loop' whilst on leave it may be advisable to provide them with transcripts or recordings of important meetings.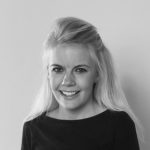 Stephanie Strachan
In remembrance of Stephanie Strachan 1990-2020