We had a case a while back whereby a customer complained that our dealer had put their and their son's life in danger by selling a BMW with run flat tyres. They took issue with the fact that the vehicle was not advertised as having run flats – essentially claiming the vehicle was not as described.
We wrote to the customer on behalf of our client to point out that many BMWs are fitted with run flat tyres as standard and so there would be no reason for our client to specifically point this out. We referred her to BMW who have stated that run flat tyres meet the highest standards in terms of safety and handling characteristics and therefore their claim of endangering lives was, at best, unfair.
We heard no more from the customer but I noted a similar case has been reported recently by the FOS following a complaint to a Finance Company. In that case, the customer claimed that they were told the vehicle did have run flat tyres when it didn't and so they wanted compensation as they felt the vehicle was worth less without the run flats. FOS looked into this and found the advert did not mention run flats and in any case, even if it did, there was no difference to the value of the car and so there was no loss.
No loss = no compensation.
Case closed.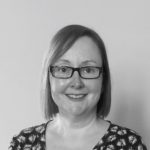 Nona Bowkis
Legal Advisor