A 'Log Book Loan' is a loan agreement generally secured on a car. The specific name 'Log Book Loan' is the trading name of Hermes Property Services Ltd but this article refers to all similar types of loan. It uses a legal document called a Bill of Sale.
The Bill of Sale was a device regulated and used historically 200 years ago. The Company, and there are many if you search on the internet, will gain security over the vehicle, but the registered owner can carry on driving it. The customer must, of course, keep up repayments for the loan.
Typically the annual rates of interest (APR) will be around 400% plus. There has been concern in the past that lenders have been too eager to offer such loans to poor credit status customers who have been prone to default and then lose their car.
In addition it has been a nightmare for motor dealers since such finance agreements were not recorded on Asset Finance Registers such as HPI/Experian etc and the finance company had every right to come and size the vehicle whoever may have acquired it.
The situation is now a little better since the OFT would wish to see lenders signed up to the Consumer Credit Trade Association Code of Practice which incorporates certain safeguards including
Affordability checks of the customer
Explanation of the product
The lender must register the agreement on the Asset Finance Register within 24 hours of the making of the agreement
Limitation of vehicle repossession for relatively minor defaults
Similar 'private and innocent purchaser' safeguards if the agreement is not registered.
Just as a matter of interest a calculation on the website shows a loan of £5000 over 48 months would cost you an eye watering £138.62 a week which is equivalent to over £600 per month!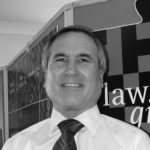 Dennis Chapman
In remembrance of Dennis Chapman 1951 -2015