If an employee is sick whilst on annual leave, have they still used their holiday entitlement or are they automatically still owed the entitlement?
From previous cases, it is true employees can have this right but it is not an automatic one. Currently, the law states if an employee falls sick or is injured whilst on annual leave, they are entitled to discontinue their annual leave and convert it to absence due to sickness.
The holiday policy should make it clear that firstly employees must comply with the sickness absence reporting requirements (i.e contact your line manager at the earliest opportunity. In addition, you can insist they provide medical evidence of their incapacity. If for example, this is whilst abroad, this could be a letter from a local doctor.
If the employee fails to report the sickness in line with the reporting requirements and no medical evidence is produced, you can refuse to reimburse the lost holiday entitlement.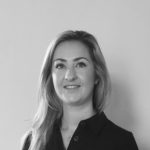 Roxanne Bradley
Legal Advisor