We are somewhat amused yet bemused by the "advice" given to one of our members by a Council's Trading Standards service.
This involved a 10 year old Mercedes which was sold to a consumer who subsequently discovered that the parcel shelf was not an original Mercedes one. His Trading Standards Department wrote this: "If a parcel shelf came with a car it would most likely be logical that if it was the correct parcel shelf for the car unless it was specifically pointed out to the consumer at the time of sale. If not, the consumer would have the right to reject the car under the Consumer Rights Act 2015 and claim a full refund".
Suffice to say we think this is not the case and have pointed them in the direction of the Court of Appeal case of Brewer v Mann. Here, the court recognised that the way in which a car is described in an advertisement might be an opinion rather than fact, which may not be unreasonable as cars get older and new or replacement parts are fitted to it over the years.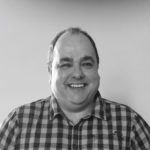 Jason Williams
Legal Advisor