As we should all be aware, those who visit a country or territory that is not on the UK's travel corridor list will need to self-isolate for 14 days upon returning to the UK.
With the UK's travel corridor list being updated regularly, including most recently the Czech Republic, Jamaica and Switzerland being removed from the exemption list, it is important that business and employees know their employment rights. The government has recently published guidance for employers and employees on their rights when self-isolating after returning to the UK. The guidance is relatively clear and is summarised below. 
Working from home 
Those who are returning to the UK from a country not on the travel corridor list must self-isolate for 14 days and where possible, employees should work from home during this period of self-isolation. Employers should also consider allowing the employee to work from home before they travel. 
Taking annual leave 
Alternatively, the employer and their employees can agree to take the self-isolation period as annual leave, providing the employee has annual leave left to use. 

As a further alternative, the employer can ask an employee to take annual leave, if given enough notice. As a reminder, if the employer requests staff to take holidays, a minimum notice of twice the length of the requested holiday must be served.
Travel due to family emergencies 
Employees who are forced to travel to deal with a family emergency may be able to take unpaid leave during the period of self-isolation.

What if you are currently abroad and the country you are visiting is removed from the travel corridor list?  If an employee is out of the country when quarantine is announced, they should attempt to contact their employer to discuss options available for self-isolation upon their return. 
Dismissal 
The above options merely act as guidance and whilst employers are advised to take a sympathetic approach, the law does not obligate them to do so and the financial implications on the business may prevail.   Notwithstanding this, the guidance emphasises the fact that a dismissal should be a last resort. Dismissing an employee due to their requirement to self-isolate upon return to the UK in accordance with public health guidance may amount to an unfair dismissal. 

As a reminder, a dismissal must be for a fair reason for example, capability and conduct or redundancy. 

The dismissal must also be a reasonable response considering all the circumstances and a fair procedure must be followed.  

If an employee believes that their dismissal was unfair, they may be able to make an Employment Tribunal claim, providing they have been continuously working for the employer for a minimum period of 2 years. 
The full guidance can be found by following the link below: https://www.gov.uk/guidance/self-isolating-after-returning-to-the-uk-your-employment-rights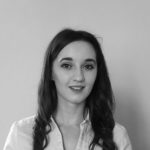 Katie Fitzjohn
Legal Advisor