Interesting reading is the RAC's recent demand that the government introduce a "scrappage" incentive for old diesel cars in an attempt to clear the environment of life-shortening particulates.
We will see how this idea progresses (or not) and report notable developments here.

Being pro-active however, invitations to purchase a Ford Mondeo diesel with a mere 130,000 genuine miles are now being taken. Currently parked outside the Lawgistics office. Minimum bid £5k. Think of how you will be saving the environment if you win!
Please don't bid all at once though…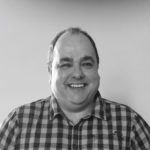 Jason Williams
Legal Advisor