It is important for every employer to carry out Right to Work checks on all potential employees.
Firstly you must check the applicants documents which need to be genuine and the originals. Ensure the right to work in the UK has not expired and the applicant has permission to do the type of work which is being offered.
You must ensure to take copies of all the documents and make a record of the date when these were checked. If the applicant leaves your employment, these document should still be retained for a further 2 years. Dependent on the applicants entitlement to work in the UK will depend on what documents are required. The documents will include, a passport, a current biometric immigration document or a current residence card. A full breakdown of the appropriate documents can be found here, at gov.uk acceptable documents for right to work.
For an applicant which has a permanent right to work in the UK, if you conduct the right to work checks properly before the employment commences, you can establish a continuous statutory excuse for the duration of that person's employment with you. You do not have to carry out any further checks. However where a person has a temporary right to work in the UK, if you carry out the work checks correctly then you will have a limited statutory excuse in which you will be required to carry out follow up checks in maintain the statutory excuse.
If the applicant cannot produce their documents, you must check with the Home Office of the applicants immigration employment status. The Home Office will send you a 'Positive Verification Notice' to confirm that the applicant has the right to work. You must retain this document.
If you don't carry out such checks, it can lead to big penalty's. The jail term can be up to 5 years and the fine is unlimited if you are found guilty to have employed an applicant which you knew did not have the right to work in the UK. This includes the applicant not having permission to enter or remain in the UK, their leave has expired or the documents were false.
If you employ an applicant which does not have the right to work and you failed to carry out the correct checks then you can be penalised which could lead to a civil fine of up to £20,000 for each worker!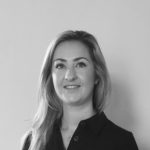 Roxanne Bradley
Legal Advisor