It is a common misconception that a worker may only be accompanied by a trade union official at a disciplinary or grievance hearing if the employer recognises the union.
This is not so, any trade union representative or an employed official even if the employer does not have any trade union recognition, may accompany a worker to these meetings.
The ACAS Code on disciplinary and grievance procedures suggests a representative not employed by the union should be certified by the union to be a companion. An employer can ask the trade union official or representative to provide the union credentials. Work colleagues is the only other statutory category of companions. Legal representatives cannot be companions with some very limited exceptions. The choice of the companion lies with the worker. Your worker does not even have to be reasonable with the choice, provided the suggested companion is a trade union official, representative or a work colleague. This means, for example, that the chosen companion may be a relative.
The companion can address the hearing, confer with the worker, present the case on the worker's behalf and respond to any view expressed. The companion cannot answer your questions for the worker.
The employers are required to advise their workers of the right to be accompanied. This right applies to any disciplinary or grievance meeting including appeal. Purely investigatory meetings are not covered, neither are meeting held to inform workers of their impending redundancy.
Failure to comply with the right to be accompanied, including failure to advise on the existence of this right, in itself may result in an award of up to 2 weeks' pay, or in unfair dismissal proceedings this may lead to the compensatory uplift of up to 25%. The worker, however, will have to prove a detriment or disadvantage was suffered, otherwise any award or uplift will likely be a minimum.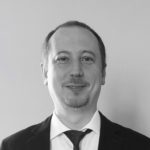 Kiril Moskovchuk
Legal Advisor