When adapting your organisation to accommodate changes required due to Covid-19 one key areas of concern (and most likely having the biggest single impact on the workforce) is the culture of your organisation. This is about how your people, your employees (and other persons) will respond to the changes you have made within your business.
Returning everyone back to work brings new challenges for our people, changes in attitudes and behaviours, additional health concerns and heightened risk awareness. This is very likely to mean:
Reassessing the layout of the workplace and adjusting it if necessary, to ensure social distancing and other practical measures that your risk assessment has deemed appropriate.
Revisiting your own site-specific Covid 19 Risk Assessment and ensuring that it still remains suitable and sufficient. This means you have ensured proportionate and appropriate measures are in place to manage risks. It is likely that your own Risk Profile (see HSE publication HSG65) will have to change due to the Covid-19 virus. For example, will operational activities need to change, based on the current guidance available from the Government and Public Health England and the Health and Safety Executive and other leading bodies.
Your managers will need to show leadership and working with senior decision-makers to protect employees and maintain business continuity.
Keeping up-to-date with and developing information, instruction and guidance.
Engaging with all members of the workforce and perhaps redefining the Health & Safety culture across the business.
Working with other disciplines, such as Human Resources / Personnel Managers in relation to ill health and wellbeing, and in-house Facilities teams with regards to cleaning regimes designed to defeat the spread of the virus.
Planning and preparedness for health and safety incidents. How you will effectively communicate essential information across the business? How will you ensure everyone is kept abreast of change with regards to the provision of information, instruction and guidance.
Preventative and Protective Measures
Employers and their Managers have an important role in preventing the spread of coronavirus into the wider environment as part of their return to work strategy.
Many employees are likely to feel anxious and concerned about their health, safety and wellbeing. It is important that employers and their managers regularly brief their staff on the steps taken (or planned) to protect workers from the virus.
Employers can do this by:
Being clear to workers who feel unwell that they should not be coming into the workplace
Exploring how the business will continue to function if workers, contractors and suppliers cannot come to your place of business
Developing plans for different working shifts so that any staff overlap is kept at a minimum.
Splitting the site (or site operations / functions) into separate zones where feasible.
Personal Hygiene
Personal hygiene remains an important preventative measure to prevent the spread of the disease. Employers should ensure workers have access to appropriate hygiene facilities such hot water, soap or hand sanitiser and bins to dispose of used tissues etc.
Employees must be instructed to maintain good hygiene standards around the workplace by following the latest advice which includes the following basic protective measures:
Wash your hands frequently with alcohol-based hand wash or wash with soap and water for at least twenty seconds
Maintain social distancing – at least 2 Metres (6 six feet) between yourself and anyone who is coughing or sneezing
Avoid touching eyes, mouth and nose.
Practice respiratory hygiene – Using the nearest waste bin to dispose of the tissue after use
If you have fever, cough and difficulty breathing, seek medical care early. Stay home if you feel unwell. If you have a fever, cough and difficulty breathing, seek medical attention and call in advance. Follow the directions of your local health authority.
Stay informed on the latest developments about Covid-19. Follow the advice of national and local public health authorities on how to protect yourself and others from Covid-19.
In the UK, the National Health Service (NHS) has advised people to stay at home for ten days if you have either a high temperature or a new, continuous cough or a loss of a sense of taste and smell.
Certifying absence from work:
Employers and their Managers will need to exercise discretion around the need for medical evidence for a period of absence where an employee is advised to stay at home due to suspected Covid-19, in accordance with the public health advice being issued by the government.
Ensure that sick leave policies are flexible and consistent with public health guidance and that employees are aware of these policies.
Talk with companies that provide subcontracted or temporary employees about the importance of sick employees staying home and encourage them to develop non-punitive leave policies.
Employers and Managers should maintain flexible policies that permit employees to stay home to care for a sick or dependent family member, as more employees might need to do this than is usual.
Summary Recommendations
Ensure a safe transition from lockdown. Look again at how employees can safely return to their normal place of work. Look again at the protective measures needed to protect workers, and how best to protect workers' livelihoods.
Ensure that employee mental health and wellbeing is prioritised alongside physical safety.
Carry out a site specific Covid-19 risk assessment.
Ensure employees can be confident that health and safety is a priority as they return to work.
Personal Protective Equipment (PPE) must be provided where necessary, and no-one should be asked to re-use PPE inappropriately.
No worker should face a sanction for refusing to work in an unsafe workplace.
---
Risk assessments can be quickly created using the health & safety templates on our award-winning compliance software.
For more information about our health & safety templates please visit www.hrmanager.co.uk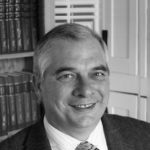 Ernie Taylor
Health & Safety Consultant