HSE have reported a case whereby the business owner of Complete Car Care of Berkshire inadvertently reversed into a customer. 
Unfortunately the owner did not check behind the van, nor used reversing aids, nor requested assistance.
The case highlights the need to keep customers clear of driving routes and not let them roam around without supervision.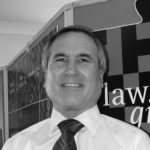 Dennis Chapman
In remembrance of Dennis Chapman 1951 -2015