Here at Lawgistics we regularly have discussions with traders who casually say "It's being repaired as we speak" Our reply is always "Do you have authorisation to repair?"
This problem arises when a vehicle has been sold to a consumer and it has experienced issues soon after purchase. Usually the consumer has returned the vehicle to the trader to look at and try and work out what is wrong. Some agree for the vehicle to be repaired and some do not. We advise that you only start repairing consumers' vehicles if they have expressly agreed for it to be repaired or if it can be implied they are agreeing for the vehicle to be repaired by returning it to you.
If a consumer expressly tells you "I am rejecting the vehicle" when it is returned to you for inspection then repairs should not be started. This can prove very troublesome if you start to repair and the consumer disagrees that you had authorisation. This could damage the success of the case in the future if it progressed. You could be deemed to have accepted the return of the vehicle, or even worse it could be considered as criminal damage.
Sometimes you have little choice to repair the vehicle whilst you are inspecting it, for example, you have stripped the gearbox or engine and identified a very quick, simple repair that is needed. It would be uneconomical to rebuild the engine or gearbox because of labour costs without doing the repair in cases such as these so we would argue that repair is the proportionate remedy. We have a range of other arguments that could be used in cases such as these so if you are in this situation phone us prior to carrying out any repair work to check we agree that you should start the work.
We offer stationary pads that can be of assistance in cases such as these so if this is of interest to you then please call us.
If you have inspected a vehicle and work has already been carried out and the consumer did not agree to it then let us know and we will see how we can help.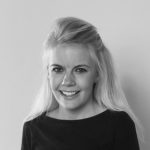 Stephanie Strachan
In remembrance of Stephanie Strachan 1990-2020