As we have been advising, under the Consumer Rights Act 2015, a customer has two types of rights with regard to refunds if there is a fault with the vehicle. The first is the 30 day 'short-term right to reject' and the second is the 'final right to reject' – more on that next time.
Under the short-term right to reject, the customer appears to be entitled to a full refund or as the Act says "the consumer is entitled to receive back the same amount of money".
So under the short term right to reject, even if the customer has had the vehicle for 29 days of the 30 day period, they appear to be entitled to a full refund.
Interestingly, car dealers do get a special mention with regard to refunds under the final right to reject. Normally, a retailer cannot deduct any amount for the use the consumer has made of a product if the refund is made in the first six months. However, in the case of a motor vehicle, a deduction can be made for the use the customer has had of the car. Now not to get too excited, this does not automatically mean that the customer only has to accept the trade value at the time of the refund but, there is certainly room to negotiate although any final decision would be up to the courts to decide if necessary.
As a couple of points, refunds should be made "without undue delay" and certainly no more than 14 days after the agreement to refund and they should be made using the same means of payment as the customer used so a credit payment = a credit card refund. And no, you cannot impose a fee for the refund on the consumer.
If you want to learn more on the Consumer Rights Act, you can listen to our recent three part special which is now available in one podcast as Episode 33 of the Car Dealer Podcast.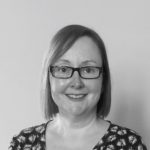 Nona Bowkis
Legal Advisor