In a recent ECJ decision, it was held that Employees, who have taken parental leave, can be made redundant during the course of their employment providing this is not a part of the criteria which singles them out from the rest of the pool.
In accordance with the EU Parental Directive Clause 2.4 states that workers must be protected against dismissal on the grounds of making an application for or actually taking a period of Parental Leave. This is maintained in the above case, however it advocates that taking leave of this nature does not give the worker some form of immunity against redundancy selection. The criteria used must be proportionate and as such must not include factors that cannot be comparable against all members of the pool.
In the above case, a worker had been on parental leave from Nov 2007 – May 2009, at this time, the Employer looked into making some redundancies in this particular workers department. Part of the selection criteria was the comparison of performance and qualifications from Feb 2008-Feb 2009, however due to this particular workers period of Parental Leave, allowance was made and their performance was measured, from the year prior to them taking leave based on the annual appraisal undertaken for that worker.
The worker in question was selected for redundancy on the basis that they obtained the lowest score. They were offered alternative employment undertaking the same job in a different department, however soon after this post was also made redundant due to economic difficulties.
The worker brought a case of unfair dismissal against their employer on the basis that they were aware of the structural changes due to take place in the department and as such the offer of alternative employment was neither suitable nor equivalent. They claimed indirect discrimination on the basis that they were assessed during an earlier period and not the same comparable period as the other members of the pool. As they were still in active service they were able to build and improve on their performance and qualifications which the worker in question was unable to do due to their period of leave.
The ECJ ruled out any claim of indirect discrimination on the basis that attendance at work is not an automatic assumption or guarantee for improvement.
In relation to unfair dismissal, the ECJ rules that there are practical difficulties facing employers in this situation as they have to be sure to prevent any direct or indirect discrimination in a redundancy situation. However employers must find a balance and ensure that all members of the pool are put on a level playing field, as long as the employer can verify that the criterion has been chosen in order to achieve a legitimate aim.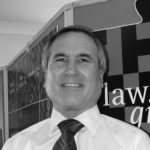 Dennis Chapman
In remembrance of Dennis Chapman 1951 -2015