The Consumer Rights Act 2015 states "the trader must bear any reasonable costs of returning them, other than any costs incurred by the consumer in returning the goods in person to the place where the consumer took physical possession of them" therefore, if the vehicle is driveable then you can request that the consumer brings the vehicle back to your premises.
But, if the vehicle cannot be driven then "reasonable costs" of recovering the vehicle should be incurred by yourself. This obviously can be costly.
If you do not have repair facilities then it may be easier for both parties to have the vehicle diagnosed/repaired at a local VAT registered independent garage near them.
However, If your sales invoice states it is the consumers responsibility to return the vehicle to the trader in the event they wish to exercise their statutory rights, this becomes an express clause of the agreement.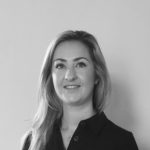 Roxanne Bradley
Legal Advisor