This is a truly riveting, but rather technical 65 page tome from our friends in Brussels dealing with everything you need to know and more 'relating to the mechanical coupling devices of motor vehicles and their trailers and their attachment to those vehicles', aka towbars and the like.
Last week we were asked to advise a client on minimum and maximum distances between towbar/drawbar couplings and vehicle bodywork. Since this is something we are not asked every day, we had the perfect excuse to indulge our academic interest and delve into the Directive.
Perhaps the key point of the Directive is that only 'type approved' devices should be fitted to vehicles.
Whilst that may be common knowledge to most, we were asked to address a specific point, which was rather more obscure.
Under Annex VII, Section 2.3.4 headed 'Accessibility', states that 'The distance between the centre of the coupling pin and rear edge of the vehicle bodywork must not exceed 420mm.'
'However, the distance of 420mm may be exceeded if technical necessity can be demonstrated.' This paragraph goes on to provide further specifications.
Section 2.3.6 headed 'Clearance for free movement of drawbar coupling', states that 'The drawbar coupling attached to the vehicle must have a minimum clear gap of 10mm from every other part of the vehicle taking into account all possible geometrical positions in accordance with Annex V' and
'If different types of standard drawbar couplings are intended to be fitted to the vehicle type, the clearance must be such that the conditions are also satisfied for the largest possible coupling of the appropriate class stated in Annex V, Section 3'.
Amongst other things, the Directive is designed to create free trade.
So, one can fit any 'type approved' towing device without invalidating the manufacturer's warranty.
Under the EC Block Exemption Rules a vehicle manufacturer cannot prevent the supply or fitting of components deemed to be of equal quality to that supplied by the vehicle manufacturer. In the present context, this will of course include 'type approved' devices.
The National Trailer and Towing Association (www.ntta.co.uk) will be able to offer further technical and practical advice on specific requirements.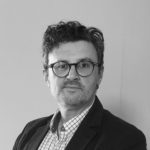 Howard Tilney
Legal Advisor