ACAS have published new guidance regarding Redundancies for pregnant workers.
As you will be aware, pregnant women are protected from suffering less favourable treatment as a result of their pregnancy.
The Publication gives a comprehensive guide to dealing with such a situation, and includes a checklist for managers in order to guide them through a fair process.
The Guide also holds an interesting 'myth busters' section which offer an interesting read.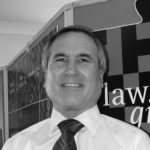 Dennis Chapman
In remembrance of Dennis Chapman 1951 -2015