We recently dealt with a complaint from one of our members about the quality of a vehicle they supplied to a customer.
Unfortunately, the customer was not prepared to negotiate a compromise resolution and so took our member to court. At the trial, the judge criticised our member as they could not provide a copy of a pre-delivery inspection report. Sometimes motor traders do not perform pre-delivery inspections for vehicles. For example, a pre-delivery inspection may not be done on old cars taken in as part-exchange which are then sold on quickly and at a reasonable cost. So, are motor traders obliged to perform pre-delivery inspections by law in every sale?
First, there is no legal requirement to inspect your cars prior to delivery and prepare an inspection report. Nevertheless, it cannot be said that the criticism was ill-placed.
Pre-delivery inspections have certainly become good practice in the motor trade, if not a customary part of the deal. If there is any complaint upon sale about the quality of the car, a pre-delivery inspection report will provide documentary evidence on which the trader may rely in court in defence.
The same applies to a fresh MOT test. 
Some of our readers will be aware of the statutory presumption under the Consumer Rights Act 2015 of a fault present at sale if this fault appeared within the first six months after sale. This presumption is not absolute: it does not apply if it can be established that the fault was not present when the car was sold. A pre-delivery report and a positive MOT test outcome may be immensely helpful in establishing this fact.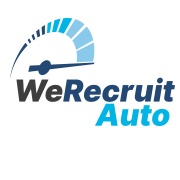 WeRecruit Auto Ltd
Permanent Automotive Recruitment from an experienced and trustworthy recruitment partner.
We cover roles within all departments and sectors of the Automotive industry, and are here to listen to your specific needs and find the most suitable candidates to fit your business.