Employers wishing to have foreign staff covered by Tiers 2 and 5 of the new points based system must have been approved as sponsors (Tier 2 is skilled workers with a job offer to fill gaps in the UK labour force and Tier 5 is youth mobility and temporary workers purely for non economic objectives). 
The duties of such employer sponsors include record keeping, reporting, compliance and cooperation with the Home Office UK Border Agency. 
As was predicted there has been a bottle neck in applications and in a recent survey by Sarah Butler Associates, nearly 40% have been forced to wait more than four weeks for a response. 
Employers will be required to publicise skilled job vacancies on the Job Centre Plus advertising site before advertising abroad.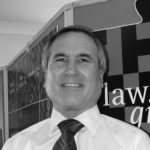 Dennis Chapman
In remembrance of Dennis Chapman 1951 -2015